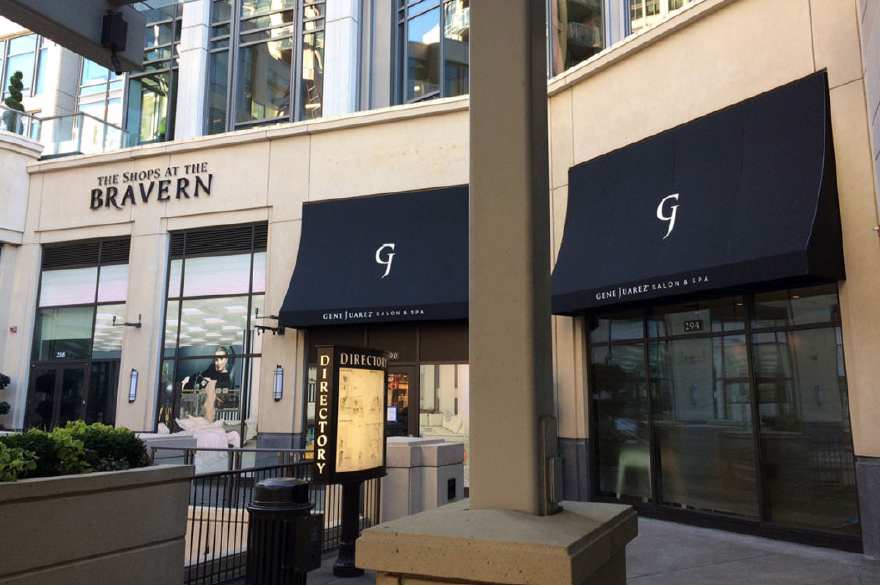 Gene Juarez Salons and Spas is now open in Bellevue at their new location within The Shops at The Bravern. It was announced in October of 2016 that they would be relocating from Bellevue Connection, formerly known as Bellevue Galleria.
The award-winning salon and spa offers hair, makeup, as well as a medical spa, massage, manicure, pedicure and more. According to the Gene Juarez website they have also created a standalone environment called Gene Juarez Men, catering to men. Gene Juarez Men will offer haircuts that include a shampoo, hot towel treatment and haircut, as well many other tailored services. There is a separate website for more information and booking.
Gene Juarez now has 10 salon and spa locations within Washington. Their Bellevue location is on the 2nd floor of The Bravern at 700 110th Avenue Northeast, where Red Door Spa previously occupied space.