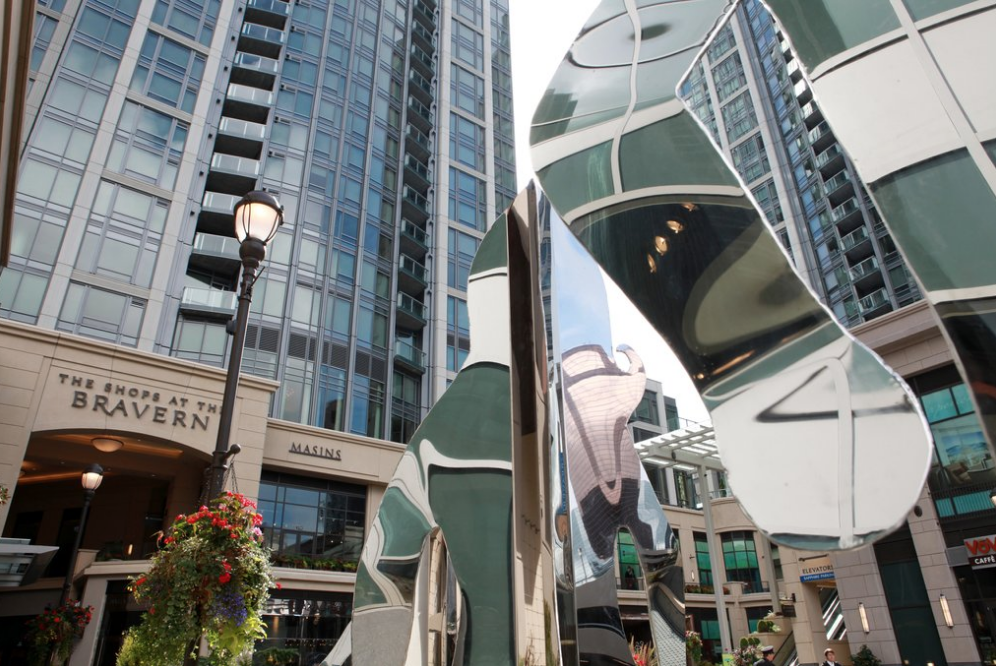 Bottega Veneta, the Italian luxury fashion house best known for its woven leather handbags, is opening its first store in the Pacific Northwest on Saturday at Bellevue's The Shops at The Bravern.
The 1,328-square-foot store will carry items for both women and men, including handbags (such as a $3,550 one featuring the company's well-known "intrecciato" basket-weave pattern), shoes, jewelry and accessories.
The company, founded in northeast Italy in 1966, caters to a wealthy clientele, with handbags typically retailing in the thousands, a small men's bi-fold wallet going for around $500, and dresses costing up to $15,000, according to its website. It is owned by French luxury goods company Kering.
Bottega Veneta had said it would open in the Bravern once before, in 2008. But a year later, it decided against that plan, saying it wanted to test the Northwest waters by putting a few of its products in the Neiman Marcus location at the Bravern.
The company declined to talk about why it chose to open now at the Bravern.
But presumably, the Bellevue store, Bottega Veneta's 28th in the U.S., would cater to both the area's wealthy residents and affluent tourists from abroad.
Those affluent tourists are a group that the Bravern is actively wooing.
The upscale shopping center, which also includes luxury retailers such as Hermes, Louis Vuitton and Prada, recently launched a partnership with Virtuoso Travel, a network of luxury travel agencies.
Through the partnership, the Bravern's concierge services are extended to wealthy visitors who book their travels through Virtuoso Travel. Such tourists can get driven to the Bravern in a limo or town car, receive a welcome gift, and get shopping guides translated into the tourist's native language, as well as a personal shopper should they desire it.
The partnership is one way the Bravern is attempting to align with what a spokeswoman said was a boom in tourism in Bellevue.