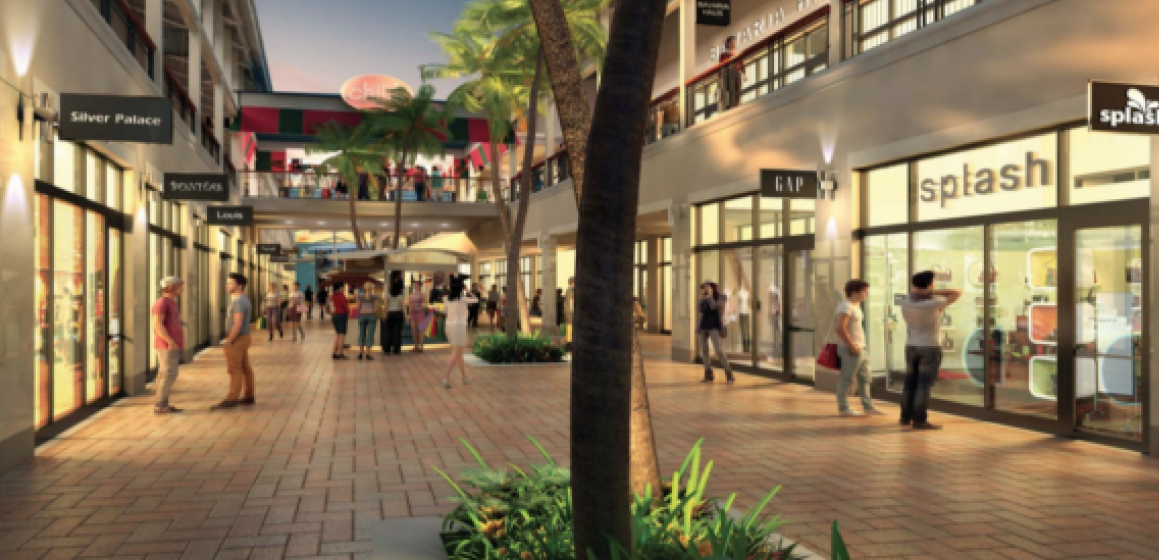 Zyscovich Architects, Ashkenazy Acquisition and General Growth Properties revealed plans on Wednesday to renovate Bayside Marketplace, a nearly 30-year-old waterfront shopping center in downtown Miami.
GGP sold 49 percent of Bayside in December 2014, and Ashkenazy took over management on Jan. 1 of this year, a spokesperson said.
The ownership presented a $10 million check to the city of Miami on Wednesday as part of its lease terms with the city. Phase 1 of the renovation work will cover 140,850 square feet of common outdoor space, including a new paint scheme for the buildings, piers, bulkheads and exposed structures, new flooring for the upper level, new stairs and railings, restrooms, signage, lighting, landscaping and graphics.
Future phases, also handled by Zyscovich, will expand the two-level parking garage and add retail space along Biscayne Boulevard. Zyscovich designed a new bus shelter for Bayside last year as part of the 2015 Public Space Challenge.
The mall is home to 150 stores and restaurants, including Fat Tuesday, Hard Rock Cafe, Gap and Victoria's Secret. It was built in 1987. Fat Tuesday filed a lawsuit earlier this year against GGP and Ashkenazy alleging that they breached a recently signed lease at the outdoor shopping center.
GGP boosted its $79 million mortgage to $250 million for the renovation and expansion in late 2014. So far, new entrants at Bayside include Segafredo, scheduled to open in September.
If built, SkyRise Miami will also be located at Bayside.