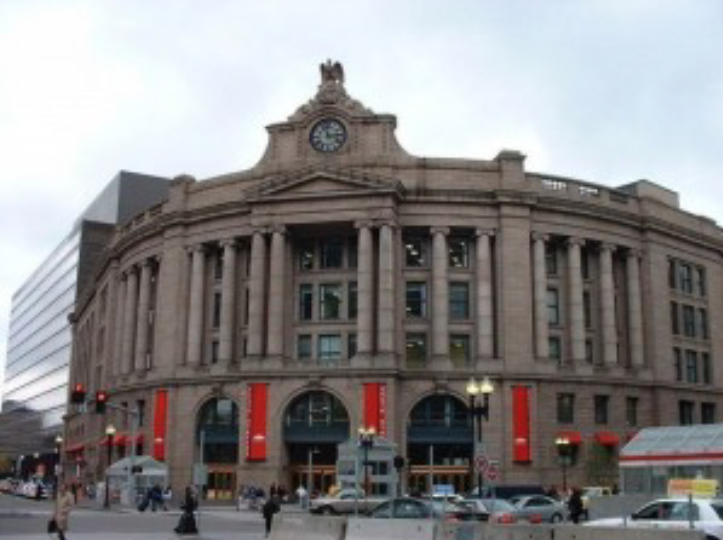 The operator of Faneuil Hall Marketplace, Ashkenazy Acquisition Corp. of New York, has acquired the 98-year lease for the office and retail space at Boston's South Station.
The purchase price was $119 million, according to a real estate industry source. The previous South Station leaseholder, Chicago-based Equity Office, upgraded the concourse's retail space in 2013 with a new 30,000-square foot CVS, Tavern in the Square, Starbucks and Barbara's Bookstore. The landmark structure also contains 120,000 square feet of office space, which is fully occupied.
The property's future value is tied to Houston-based developer Hines' plans for a 51-story office and residential tower built above the Amtrak and commuter rail tracks behind the headhouse. Hines added Chinese developer Gemdale Properties & Investment as a partner in 2016. Designed by Pelli Clarke Pelli architects, the tower would have 26 stories of office space below 16 floors of condominiums.
Ashkenazy has been operator and leaseholder of Boston's Faneuil Hall Marketplace since 2011 and also operates Washington, D.C.'s Union Station.
The transportation hub on Atlantic Avenue attracts more than 23.8 million annual passengers on MBTA subway, commuter rail, bus and Amtrak lines.
HFF's Coleman Benedict, Ben Sayles and Sam Campbell marketed the lease on behalf of Equity Office.
Beacon Properties redeveloped the station in 1989 before being acquired by Equity Office in 1997.