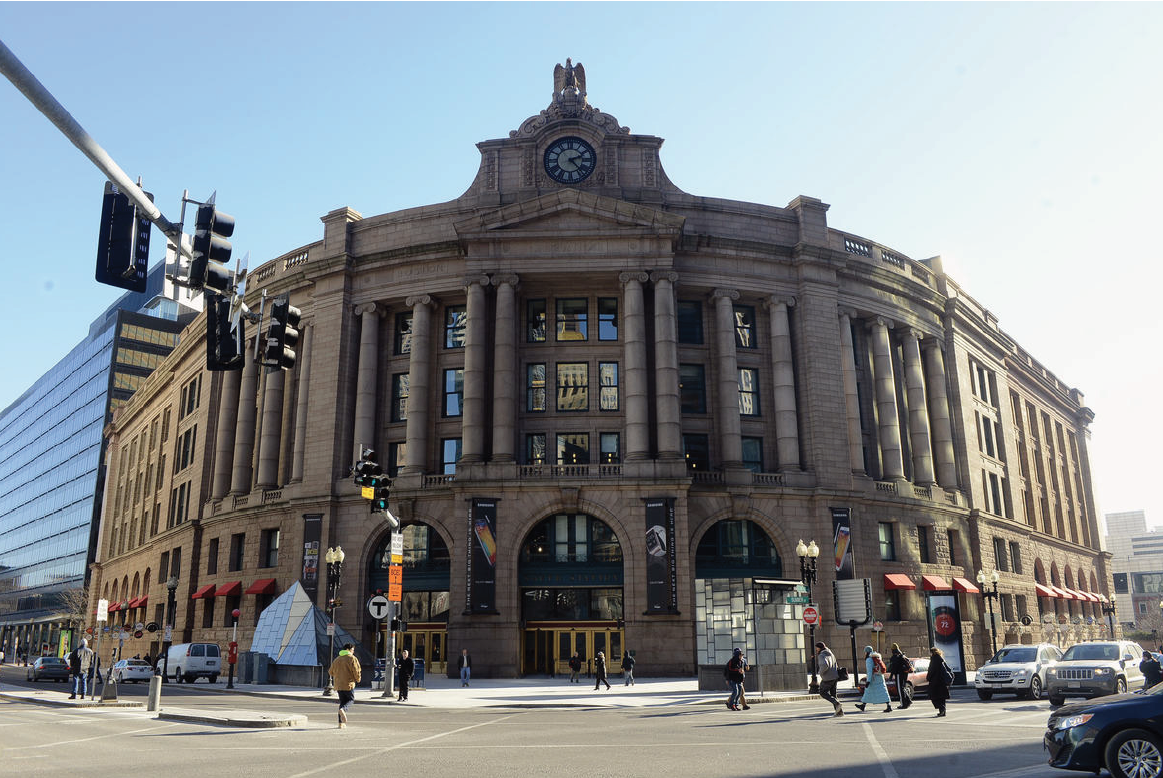 New York real estate investment firm Ashkenazy Acquisition Corp., which operates Boston's Faneuil Hall Marketplace as owner of its ground lease, is poised to buy the lease for South Station in a deal worth nearly $120 million, according to a source familiar with the transaction.
Blackstone Group subsidiary Equity Office Management in April put the 98-year lease on the market for South Station's 205,165-square-foot building and its office and concourse-level retail space that surrounds the bus and rail transportation hub, which attracts some 92,000 passengers daily and 23.8 million yearly.
Ashkenazy did not respond to Herald inquiries. The company also operates Union Station in Washington, D.C., a rail and bus hub and retail center that is visited by more than 42 million people a year.
Chicago-based Equity Office declined comment yesterday. The offering of the longterm South Station lease with the state continues Blackstone's sales of properties from the original Equity portfolio that it acquired with its $38.3 billion purchase of the company in 2007.
The South Station building includes 116,928 square feet of open-format collaborative office space that is 100 percent occupied, with average rents of $37 per square foot, Blackstone said during its marketing of the lease. The 58,706 square feet of retail space is 99 percent leased, with average tenant sales of $845 per square foot.
The sale of the lease comes as Houston-based developer Hines, with China's Gemdale Properties & Investment Corp. Ltd., is set to start building a 51-story tower with office space and condos that would rise above South Station. The 677-foot tower would be the first phase of a planned three-building, 2.5 million-square-foot air-rights project that also would include the expansion of South Station's bus terminal, more office space, an 895-space garage and possibly more residential units and/or a hotel.